Tgroup and the distribution chain
Tgroup's transport service identifies an offer of services with greater added value than pure transport (courier services, integrated logistics…) in which the geographical positioning of the distribution platforms lays a fundamental role. Tgroup is not just a moving means of moving goods, but an infrastructure, people and strategy to get the right product to the right place, and the right time.
In an integrated vision of the logistics chain, the transport service is part of a wider context including a set of activities that end in the process of physical distribution of goods. In other words, Tgroup is the terminal (upstream and downstream) of the distributive chain.
In 24/48 Hours
To destination in H24/48.
The formula that offers the same guarantee of security for all shipments.

Within 48/72 Hours
It is the formula with the longest transit times
from 48 to 72 hours for those seeking convenience and reliability.

Tgroup distributes in the heart of the cities with a punctual and efficient service that plays its effectiveness within a few kilometres, those that separate from the delivery to the customer.
From dry to cool, to accommodate various types of goods, both with ull load transports (FTL) and groupage (LTL).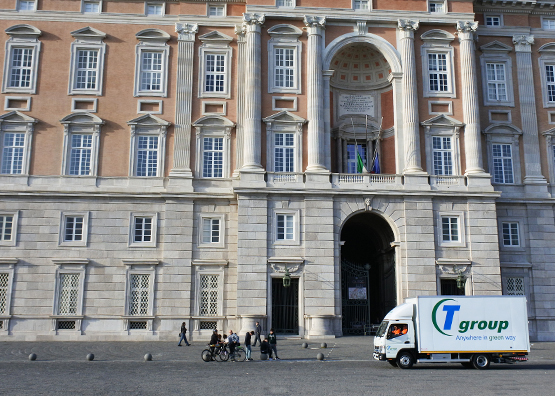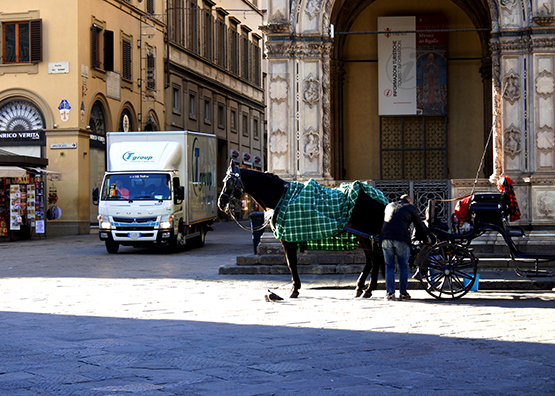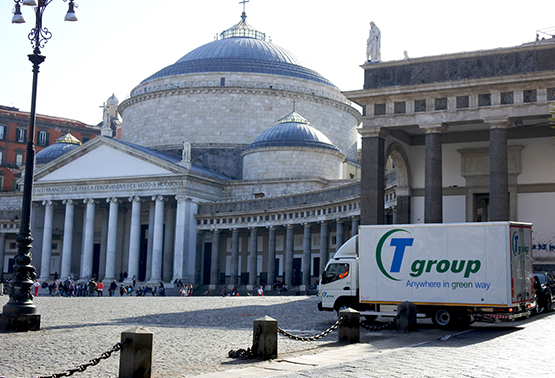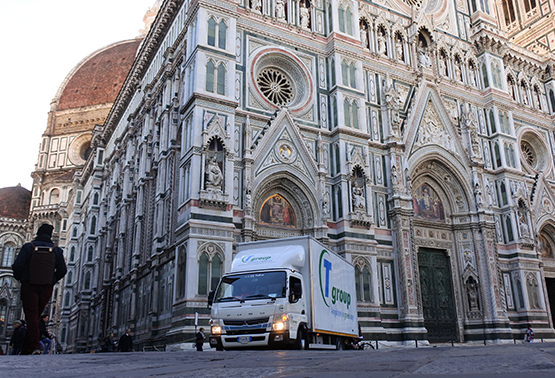 FOOD

Animal feed and products
Fashion
ATP
ADR
FOOD

Animal feed and products
Fashion
ATP
ADR
Green alert
Tgroup has been implementing a corporate policy with a green vision for quite some time. In addition to having a fleet of 80% vehicles Euro 5/6 and using intermodality it has integrated the fleet with electrical vehicles.
Punctual deliveries that respect the environment
Tgroup delivers within the restricted traffic zones with hybrid technology vehicles – present in each branch – that fit into the urban context in an ecological and silent way.
Intermodal solution
Tgroup entrusts the largest part of the distances to be covered to the intermodal solution, a mode of transport that allows optimal integration between different loading units. Today, the number of moving cases moved exceeds 200 units.
Security and privacy protection
The presence in the company of personnel specifically dedicated to the monitoring of goods on the road and a full-time surveillance system of its logistics systems makes Tgroup a safe company both during transport and storage of goods.
Base up to
100x120cm
Height up to
80cm
Weight up to
200kg
Base up to
100x120cm
Height up to
120cm
Weight up to
400kg
Base up to
100x120cm
Height up to
160cm
Weight up to
600kg
Base up to
100x120cm
Height up to
220cm
Weight up to
600kg
Base up to
100x120cm
Height up to
220cm
Weight up to
1000kg
CAPILLARITY'