Tgroup, your logistics partner
Tgroup has built a logistics network that covers most of the main Italian cities through 44 logistics platforms and 60 distribution points located in strategic positions. To date, the areas dedicated to handling, storage and order preparation cover an area of about 150.000 m² and are equipped to meet all types of logistics requirements. Tgroup 's logistic network is in progress because the company moves quickly to meet market demands, choosing the most suitable and functional areas for the logistical service, close to large industrial agglomerations and on the main routes of connection in terms of commercial traffic.
44
Logistics Platforms

60
Points Distributive


1100+
Vehicles moving every day

1100+
Employees direct

The H24 hubs for deliveries in LTZs
Tgroup has thought about distribution logistics in relation to the position of its hubs/branches on the national territory. Stopping from south to north and vice versa, he service includes the collection of goods (in all regions where the H24 service is active), storage in its hubs/branches,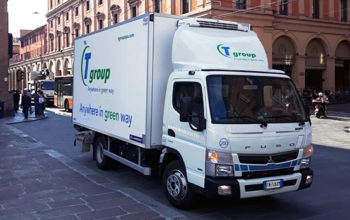 In the heart of the city
From the Bologna hub to the historic centre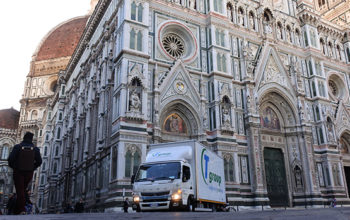 Among the places of art
From the Florence hub to the
historic centre
At the service centre
To Milan, directly in
the LTZs
In a few minutes
From Naples train station to Piazza Plebiscito
La Costiera at a stone's throw
From the branch of Pompei to Sorrento
O the centre of Caserta
From the Industrial Zone of Teverola
Logistic solutions in outsourcing
Tgroup, with a qualified team and management software supporting business processes, is equipped to offer outsourcing solutions hat lead to the integration f its activities in the customer's supply chain. Logistics becomes part of the production process in order to reach the production/consumption sites within the set timescales.
From cost item to growth factor
The knowledge of the demand and the specificity of the logistic offer are characteristics that allow Tgroup to create collaborations, dictated by the will to create a bridge between logistic operators and production companies. Partnerships start with a path of project analysis to often include the total logistics management of companies that have understood the importance of logistics in achieving a competitive advantage.
Advantages of the partnership
Outsourcing is worthwhile for reasons of time, quality and cost. Employees, freed from the activities that do not constitute the core business of a company, are directed towards more productive activities. The result? A eduction in waste and errors as well as in production and distribution times. In a logic of optimisation: to produce only what is required by the market by achieving cost containment .
CAPILLARITY'